Step by Step Instruction for signing up with GoDaddy
Step 1. Click on the Visit Site button above.
Step 2. Click on the Orange "Get Started" button on the landing page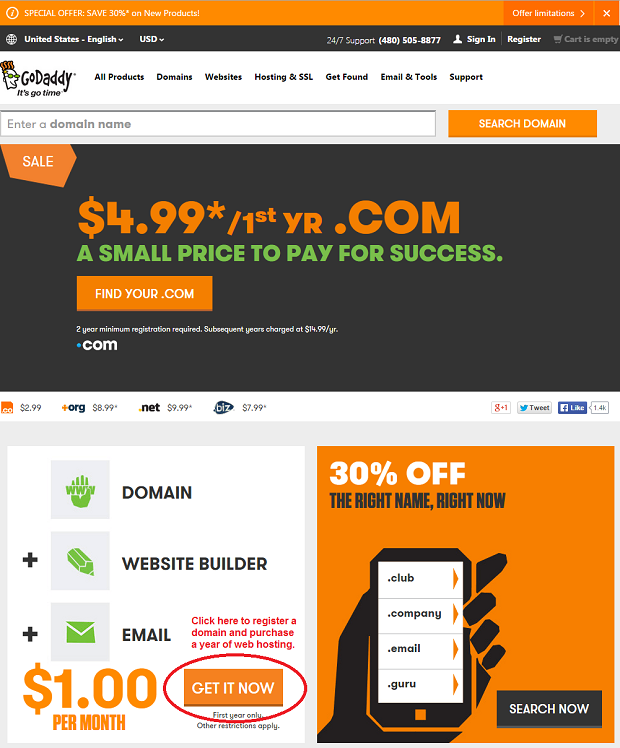 Step 3. Hit the Green "Get Started" button on the home page, again.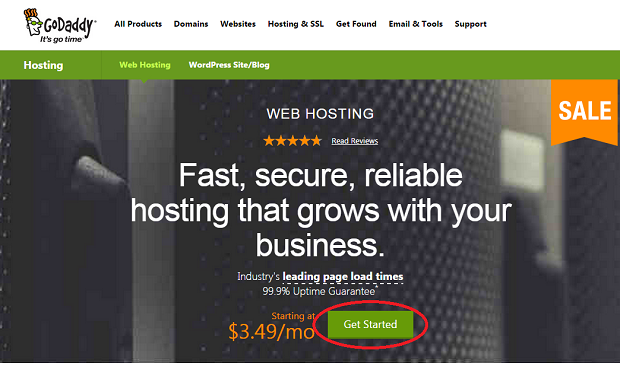 Step 4. Economy plan is sufficient, and you want 1-year plan so everything is good here. Click on the Continue button.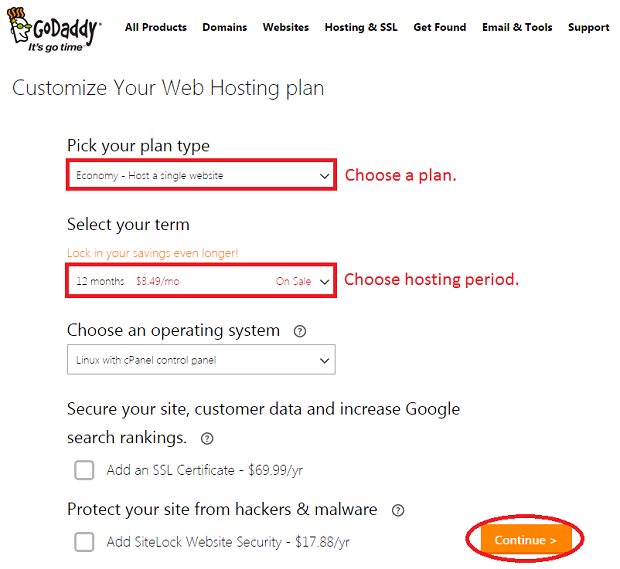 Step 5. Enter the WWW. domain name you wish to use for your website and than hit the green "Go" button. If your domain is available, it will appear in green letters and say it is available. If it is not please choose a new WWW. domain name. When you find an available domain hit the orange "Add and Continue" button.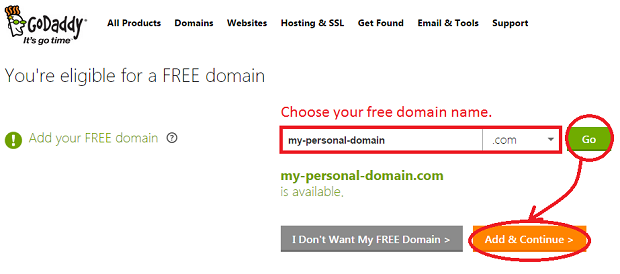 Step 6. Once you complete step 5, you may see this page or go straight to step 7. If you do see this page, please hit the "Checkout Now" button at the top of your screen.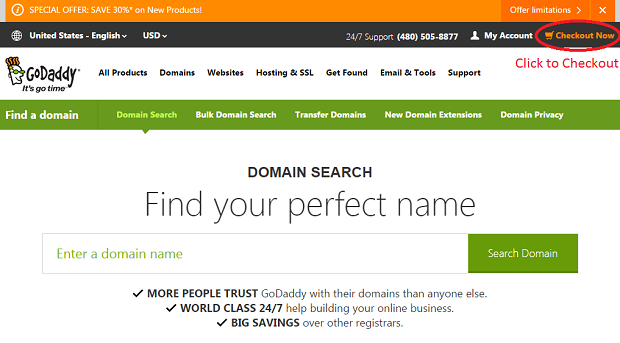 Step 7. Everything is good here, so click on the "Proceed to Checkout" button.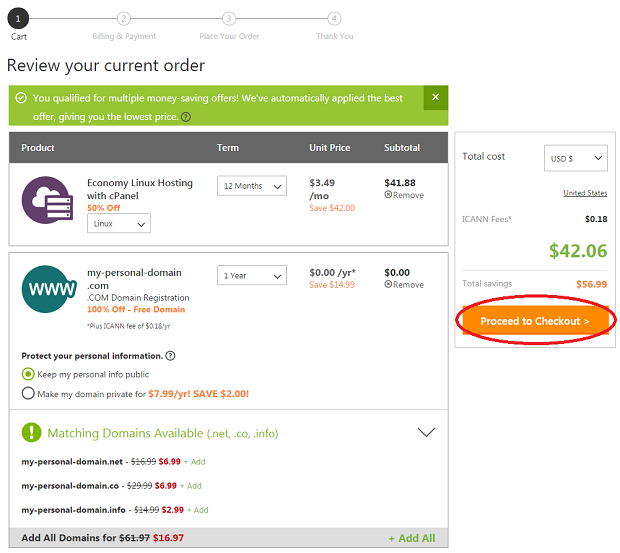 Step 8. If you're a new customer, click "Continue" under the New Customers. For returning customers, use "Sign In" button.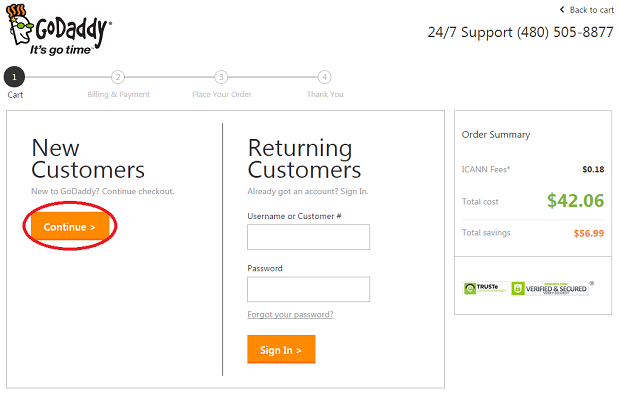 Step 8. Fill in the Billing and customer details, and click "Continue" button.